Our Events
Upcoming Events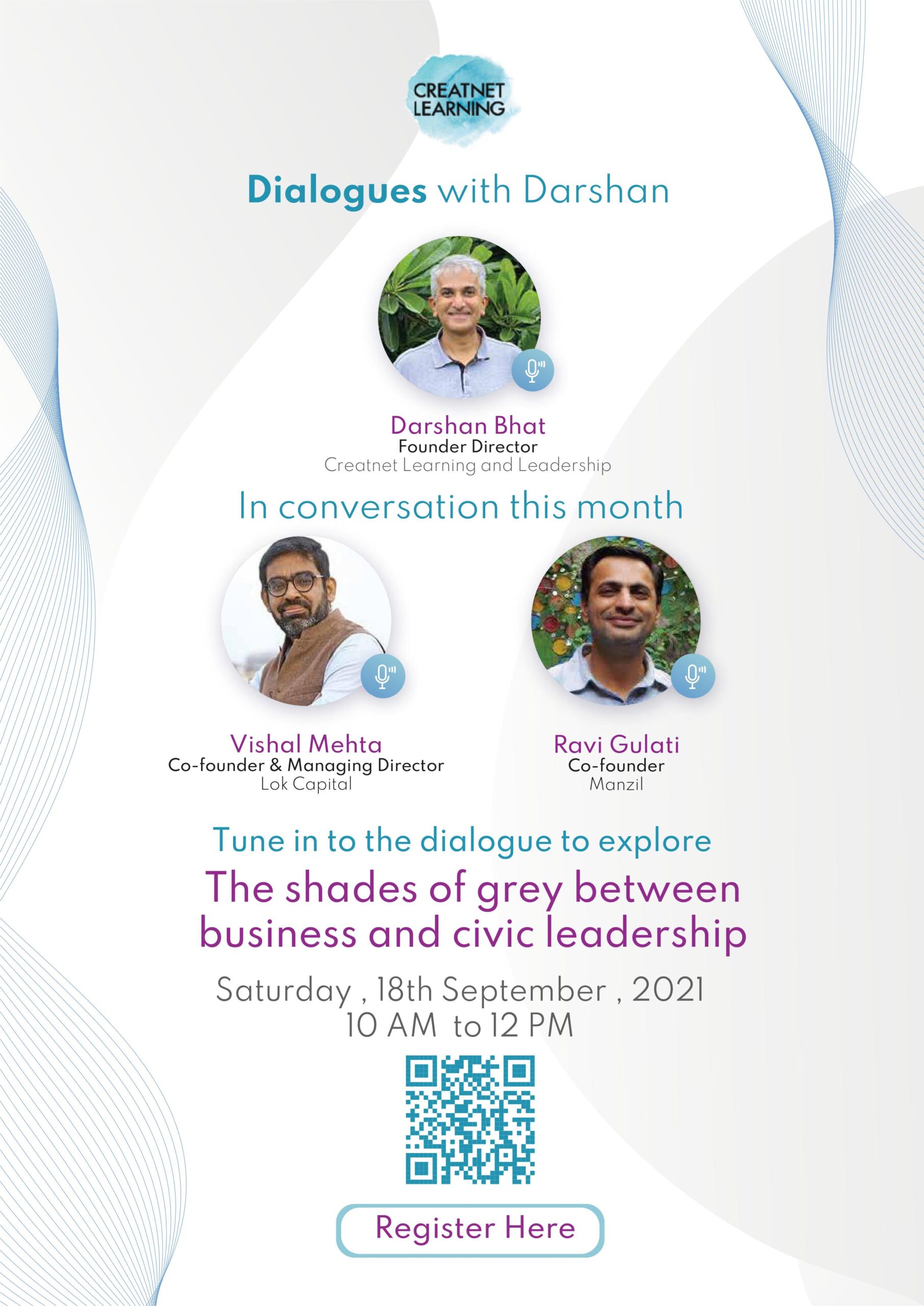 18th Saturday,  September 2021
10 am – 12 pm IST
Topic: Dialogues with Darshan
Tune in to the dialogue to explore
The shades of grey between business and civic leadership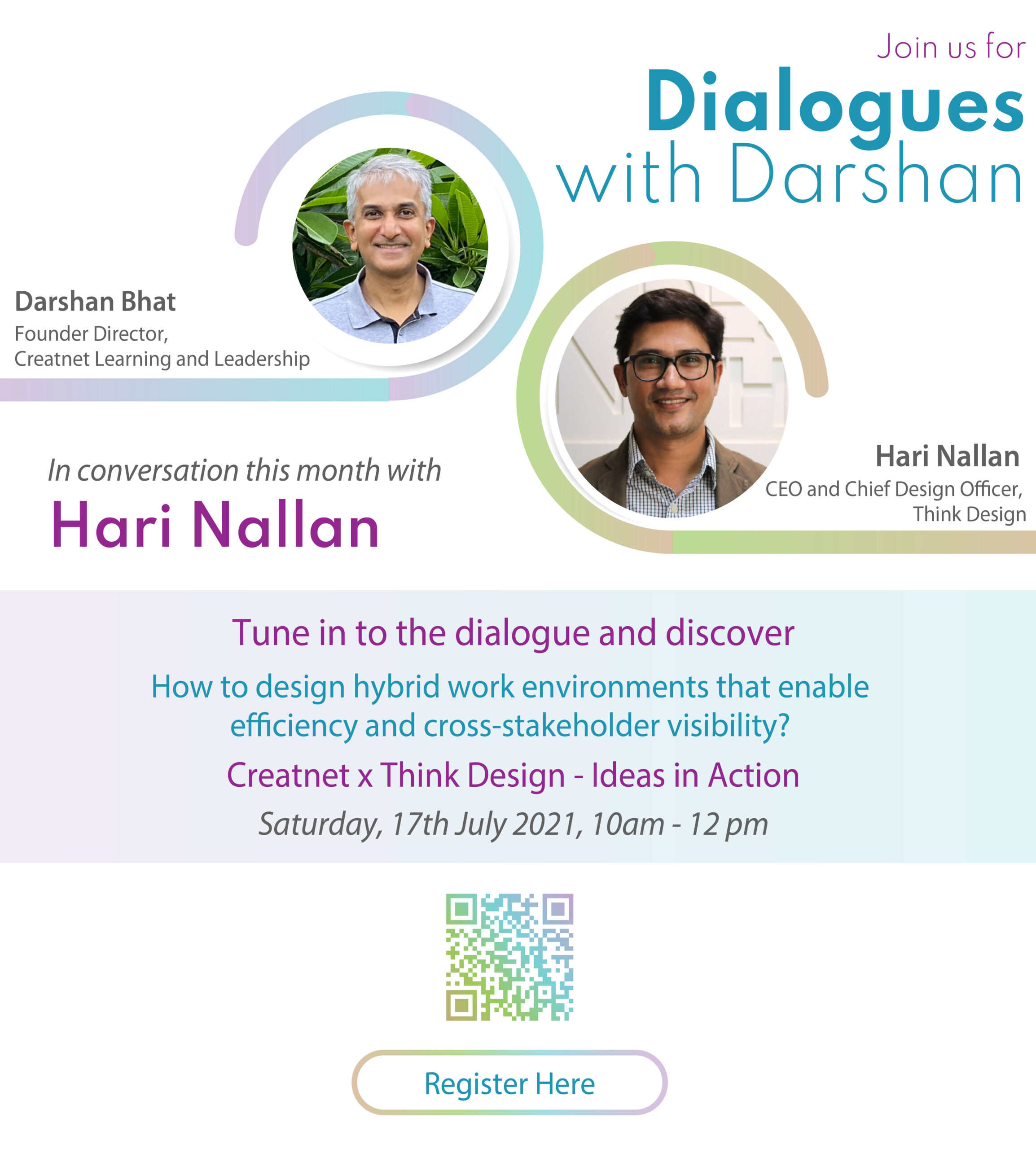 17th Saturday,  July 2021
10 am – 12 pm IST
Topic: Dialogues with Darshan
Tune in to the dialogue and discover
How to design hybrid work environment that enable efficiency and cross-stakeholder visibility?
Creatnet x Think Design – Ideas in Action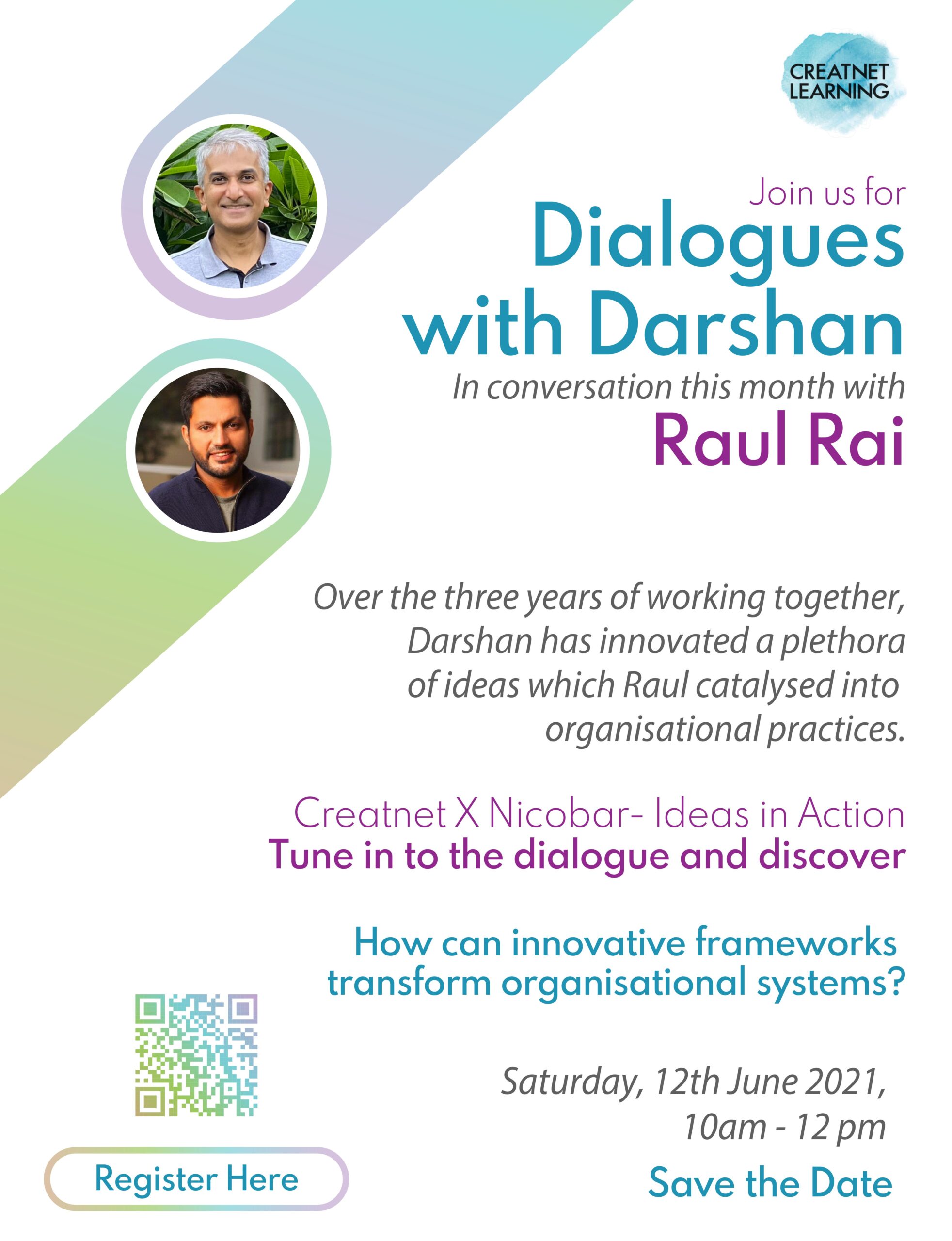 12th Saturday,  June
10 am – 12 pm IST
Topic: Dialogues with Darshan
in conversation this month with Raul Rai
Over the three years of working together,
Darshan has innovated a plethora of ideas
which Raul catalyzed into organizational practices.
Creatnet X Nicobar – Ideas in Action
Tune in to the dialogue and discover
How can innovative frameworks transform organizational systems?
9th Sunday,  May 2021
11 am – 1 pm IST
Topic: Reimagining Organisations As A Community During The Covid Crises
Community, Connection, Learning
COVID has started an era defined by isolation, distress and instability. But in the peak of its crisis we witnessed our ability of oneness – in our resourcefulness, reorganization and perhaps in our reimagination?
Discover how these entrepreneurs are constantly re-creating their organization as a community, enabling individual and organizational evolution.